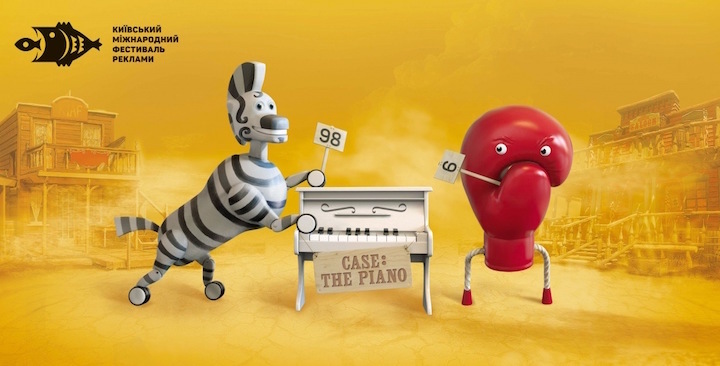 Kyiv International Advertising Festival is announcing results of 2016 year. Grand Prix received Georgian agency Leavingstone for work 100% Real Virtual Reality. In this year 785 entries were submitted at the contest program.
The jury evaluated contest entries on the 1-100 point scale. The judges evaluated all entries independently of each other. Each jury had their Chairman of jury and after online judging he determined score range for the finalists and winners among all entries. Each Chairman of each contest defined "Gran Prix of contest" and the chairmencouncil selected the "Grand Prix of the festival" among all gold medalists of the festival. The draw an average score that each entries had got in result the festival helped the participants to objectively evaluate their entries and the possibility of obtaining awards in future international contests.
The entries were evaluated by 73 members of the KIAF from 33 countries. The Chairmen became Jo Marie Farwick, Executive Creative Director & Partner at Überground, Germany; Mads Marstrand, CEO & Founder at Uitch Iscratch, Denmark; Andrea Sinisi, Director Performance and Strategy at Initiative, Italy; Kalpesh Patankar, Executive Creative Director at Y&R Dubai, UAE; Fadi Mroue, Founder & Creative Director at République, Lebanon; Matthias Spaetgens, Creative Director at Scholz & Friends Group, Germany; Sergei Wenger, Marketing Director of Mironivsky Hliboproduct, Ukraine; Pavlo Tayanovskyy, Strategic&Transformations Director at Carat Ukraine, Ukraine.
Via the link you can find all results.
We congratulate the winners and do not say goodbye! We are looking forward to meeting you on the coast of Batumi – the Ad Black Sea!