In anticipation of the festival Ad Black Sea 2016, which will take place very soon – September 22-25, the organizing committee starts to acquaint participants with the speakers of the seminar program. Please welcome, Andrey Logvin, Creative Director of Borsch studio.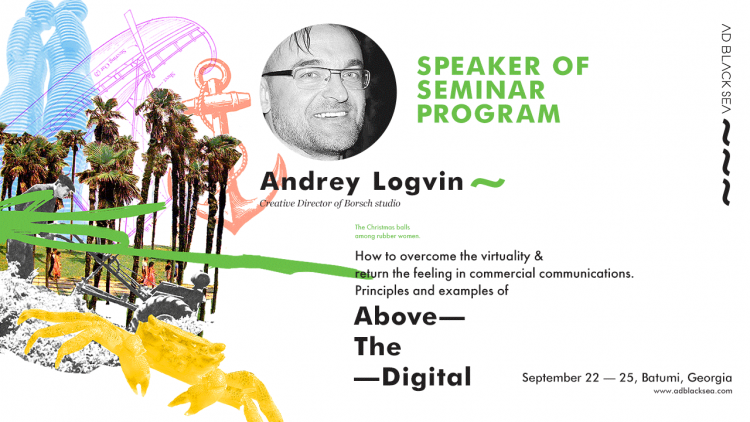 In its report on the topic 'The Christmas balls among rubber women. How to overcome the virtuality and return the feeling in commercial communications. Principles and examples of "Above-The-Didital" Andrey will taking about the main psychological needs – positive emotions and the importance of reverse positive regard, live interactive.
During 4 days of inspiration advertisers will share their experience at seminars, use their free time for boating, swimming, sightseeing and socializing, having fun at parties. And, of course, on the last day it will be declared festival winners on Awards Ceremony.
Everyone who wishes to participate in seminars program, please, pass online registration on the website, which is open until August 31. Anyone who will not have time to register on the website, you can issue the accreditation during days of the festival. If you have any questions, please contact organization committee [email protected] (Kate Grabovska) and [email protected] (Olga Podgorskaya).
Also remember, Ad Black Sea entry deadline is 31 august 2016
We look forward to seeing you in September 22-25 in Batumi on Ad Black Sea!