With speakers from Coca-Cola, Henkel, Facebook, Unilever and P&G the third edition of the Marketing Kingdom Georgia, taking place from 28-29 September at the ExpoGeorgia in Tbilisi, has been a frequent topic of discussion between Georgian marketers in the past couple of weeks.
So what makes this event so special?
Here are out top reasons you won't want to miss out on Georgia's most important marketing event.
Interactive presentations by the world's most admired brands.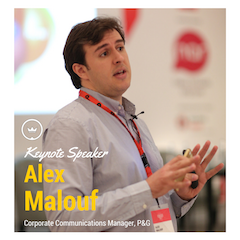 Some of the world's most innovative marketers from Coca-Cola, Henkel, Visa International, P&G and Unilever will share with you the latest developments in the ever changing marketing industry.
Focus on global marketing trends and over 6 hours of interactive discussions.
Mobile marketing, online purchasing, content and customer marketing, as well as crisis communications and Facebook marketing are only some of the topics covered at the event. The organizer has also included over 6 hours of interactive discussions to help you cover all topics in greater detail.
Two general managers will share with you their views on marketing from a senior management perspective
Steffen Ruebke, General Manager at Henkel and Anja Jakubowski, General Manager at Coca-Cola will help you solve one of the biggest challenges in today's marketing world: how to get your senior management behind your marketing ideas.
Two half day workshops on Facebook marketing and crisis communications
Aside from some amazing discussions, the Marketing Kingdom Georgia 3 also includes a half day workshop by Scott Hicks,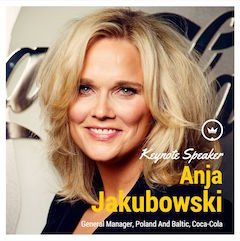 Former Client Partner at Facebook on Developing Your Brand Purpose On Facebook. Donald Steel from BBC, on the other hand, will help you manage online crisis.
The Marketing Kingdom is the world's fastest growing marketing event.

With shows in 11 different countries, in only three years, the Marketing Kingdom has become one of the world's fastest growing marketing events. This year alone, the event was held in Croatia, Azerbaijan and Jordan and aside from Georgia, this year the Marketing Kingdom is also going to Egypt, Qatar and Iran.
If you need more information on the Marketing Kingdom Georgia 3 please visit:
http://www.thepworld.com/pevents/event/99/marketing-kingdom-georgia-3