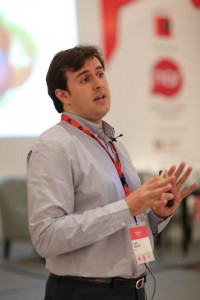 Kosta Petrov, CEO at P World has just announced that the third edition of the Marketing Kingdom Georgia will take place from 28-29 September 2015 in Tbilisi. 
"We are very happy to be back in Georgia after two years break. I am glad to confirm that some of the world's biggest super brands, including Google, Visa, Henkel and Coca-Cola will present at the event and we are currently working very hard to put together an amazing show that will help Georgian marketers understand the latest global marketing trends" said Mr Petrov in his statement.The Marketing Kingdom Georgia 3 will start with an opening presentation by Alex Malouf from Procter&Gamble who will cover the trend of creating the right brand framework in the social media era. During the two days event, delegates will also be able to hear presentations on the latest trends in mobile marketing by Alfonso De Gaetano from Google, content in a social media era by Asad Ur Rehman from Unilever, as well as presentations on customer experience by Anja Jakubowski from Coca Cola and what it takes to create a successful social media strategy by Noha Bashir from Visa.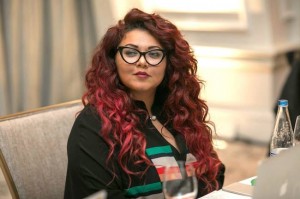 The Marketing Kingdom is the world's fastest growing marketing event with annual shows in 10 different countries. This year alone, aside from Georgia, the event is also being hosted in Croatia, Azerbaijan, Jordan, Qatar and Egypt.
For more information on pricing and registration for the Marketing Kingdom Georgia 3 please visit: http://www.thepworld.com/pevents/event/99/marketing-kingdom-georgia-3