If you want to stay who you are, you need to change constantly. This is probably the shortest possible summary of what 2019 meant to us at Leavingstone.
We changed the leadership completely – to be able to stay who we are. Leavingstone has always changed. From four founders to a hundred people. From a social media agency to a creative digital company. And from a local hero to an international player.
Here are our five major learnings from 2019: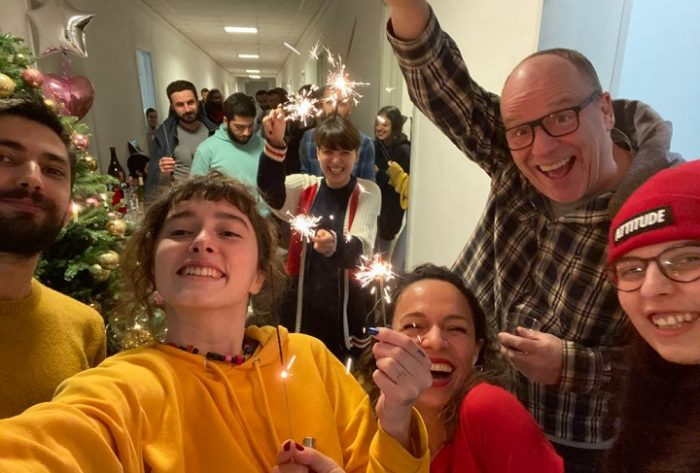 Leadership needs transformation.
The decision of our founders to step back from daily operations was one of the biggest drivers of growth and a huge source of renewed energy. Not because they were holding us back or blocking the way. Absolutely not. It was just time for them to take the next step and redefine their roles.
The new leadership is different – and at the same time pure Leavingstone. They love to be here, they care for their people as much as for their clients, they're all creators, inventors and compassionate colleagues.
We are (not) an agency.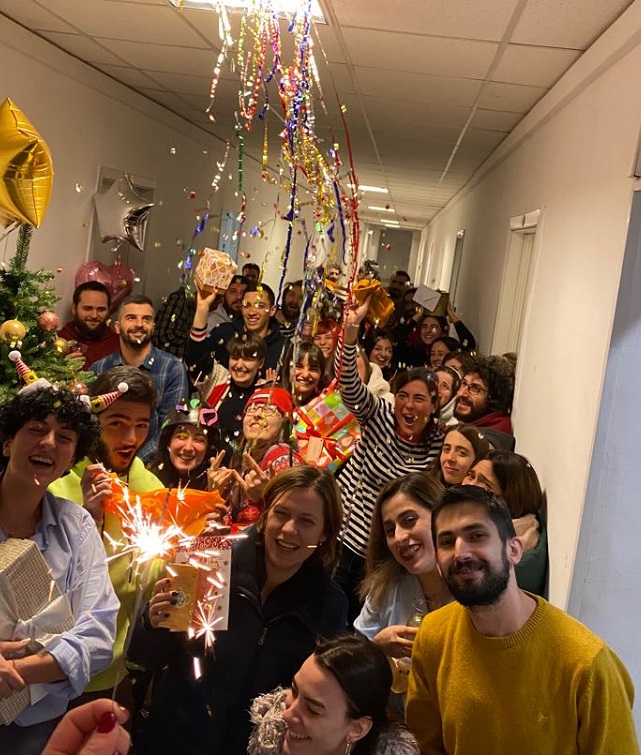 Leavingstone is still a kind of iceberg. People know our award winning campaigns – but they don't know much about what we really do. A lot of our work doesn't get noticed because they don't fit the categories of the award shows.
In other words – people think we are an advertising agency with a digital foundation. Leavingstone is far more than that. Some of our most exciting work is done in AI, in web, mobile and software development, and in social and digital advertising. More than half of our people work on these projects.
Of course we do advertising campaigns for great brands. We even build and help create brands. But we have never been limited to that. And we keep expanding our skills. As we always have.
The world loves Georgia.
Leavingstone is one of the companies that has helped put Georgia on the international advertising map. And we have learned over the course of the last years that there is a lot of sympathy for our country. People really like us.
We always believed in the opportunity to grow beyond Georgian borders, to do business with companies in Europe, in America and in our neighboring countries. We were confident that the quality of our work would enable us to go there and convince them to let us do projects with them.
Well – we were right. We are proud to work for a global player like Siemens (to name just one), and we will continue to do so in 2020. This year laid the foundation for an international version of Leavingstone.
We are responsible people.
One of the puzzling effects of creative success is the strange phenomenon that people think our work is not effective. They think that if they want to get good results they need to talk to other companies.
If we have proved anything in 2019 then it's the effectiveness of our work. Just look at the amazing performance of Zoommer. Millions of views, a huge jump in awareness, popularity and trust, a solid and shining brand. Look at the launch of Gurieli – so successful that they were hardly able to supply enough of their yummy ice tea. Or look at the great start of Liberty Bank's Cashback program. Very effective campaigns, every single one of them.
Yes, there is a connection between creativity and effectiveness. It's a positive one, and we prove it every day.
All you need is love.
There is a lot of talk about happiness at Leavingstone. And it's a serious discussion. We believe that if our employees are happy they will do excellent work. And that this excellent work will inevitably lead to the success of our company. That's why we spend considerable time to think about how we can increase happiness.
That's why we have started to invest in the education of our employees. That's why we are working to create a better workspace. That's why we regularly present our work to all of our 100 people. That's why we celebrate together – like we do Friday night at Elektrowerk.
We love our people. And we make sure they know and feel it.