"Thai Box will emerge as a unique dining brand in the local Tbilisi market, and will carve a reputation for being a cool, contemporary and authentic food concept that clearly distinguishes itself from other local restaurants. With an audience-expanding concept, Thai Box aims to become an established brand amongst food lovers in Tbilisi and will carve a real niche among a wide range of consumers", – Thai Box owner Kristian Somsanguan says.
A Thai restaurant "Thai Box" was opened several months ago [January 2020] in Tbilisi. According to its owners, Thai Box will put their heart, soul and spirit into the food they prepare for their customers, and thus they will solve the problem of finding simple, affordable and tasty Thai food, served quickly and conveniently during a busy day.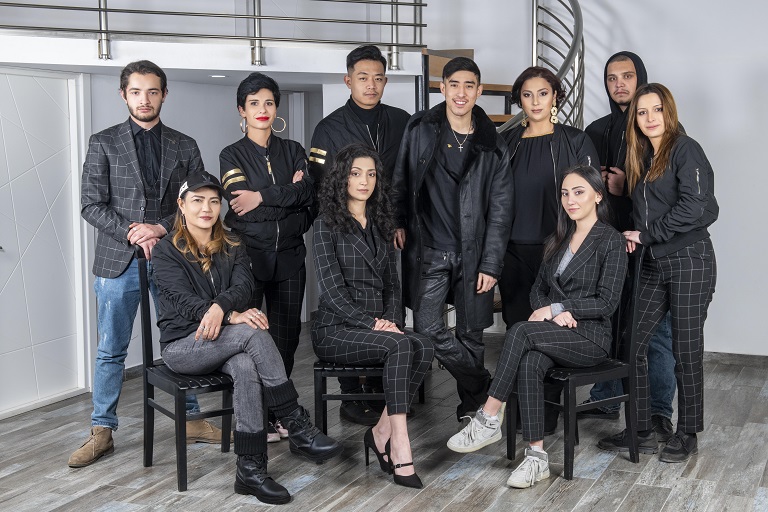 Kristian Somsanguan: Thai Box will present a delicious alternative to the day-to-day mediocre or unhealthy fast food that is in abundance in Tbilisi, with fresh food cooked on the premises and exciting new flavors and ingredients, tasty and fast and excellent value for money. Thai Box's menu will carry the tradition of core Thai street food dishes, and will source authentic ingredients straight from Thailand and fresh meat, vegetables, seafood and fish from local Georgian suppliers".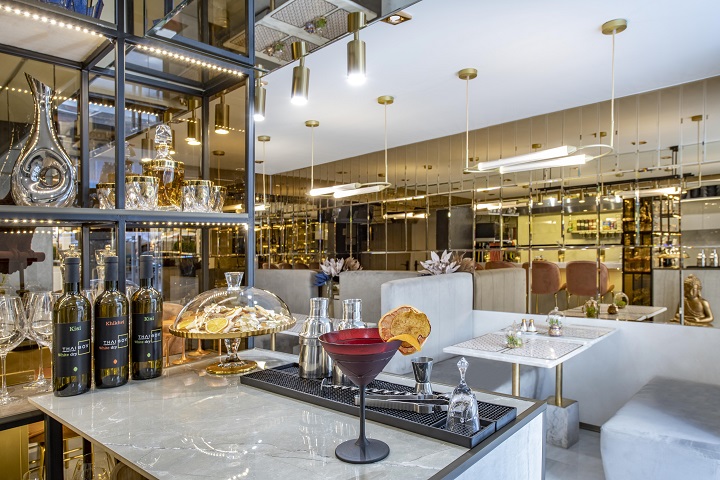 Why did you decide to open this restaurant in Tbilisi?
K. S. : Thai Box will establish itself as a unique and dynamic player in Tbilisi's diverse and thriving food culture and scene. The popularity of Thai food has soared in recent years throughout Georgia, and Thai Box believes that there is a gap in the local market for a high-quality, on-trend Thai dining brand and establishment that offers fresh and innovative food and swift, personalized and outstanding customer service, that will be a quick, simple and rewarding Asian dining experience befitting of, and inspired heavily by the busy lifestyle of people in Tbilisi. It is Thai Box's aim to make their food a regular, affordable treat as opposed to an occasional luxury, and in order to achieve this, the brand will offer distinctive, unique and beautifully prepared Thai food at affordable prices.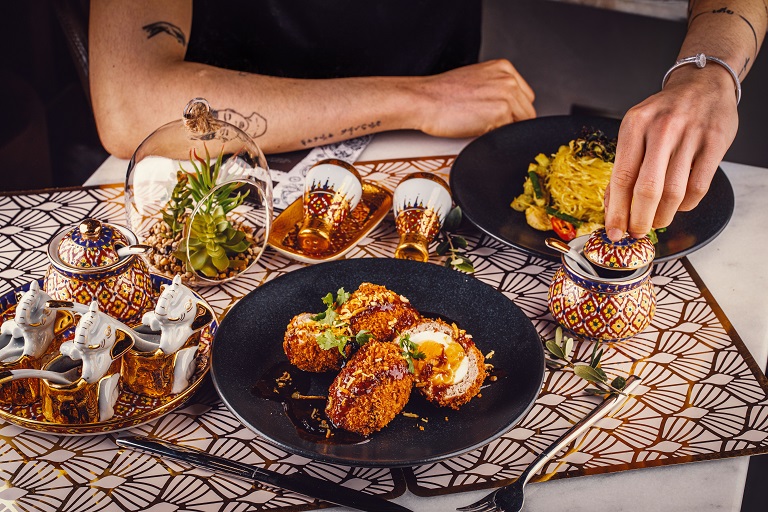 Before the crisis, to what extent was "Thai Box" demanded?
K. S. : Yes, Georgia food culture has developed drastically over the past years and food is one of the most vital parts of Georgian culture. Fast growing community of Asian diners are engaging in online platforms with many existing Asian restaurants including Thai, Chinese, Vietnamese and a few others. Hence, the understanding of Asian cuisine triggers the demand of Thai box and as we are now open, we have been reviewed and posted by various influencers  and featured in all special categories on delivery platform such as Wolt for example Popular right now and Top rated consistently for the first month and second of the launching.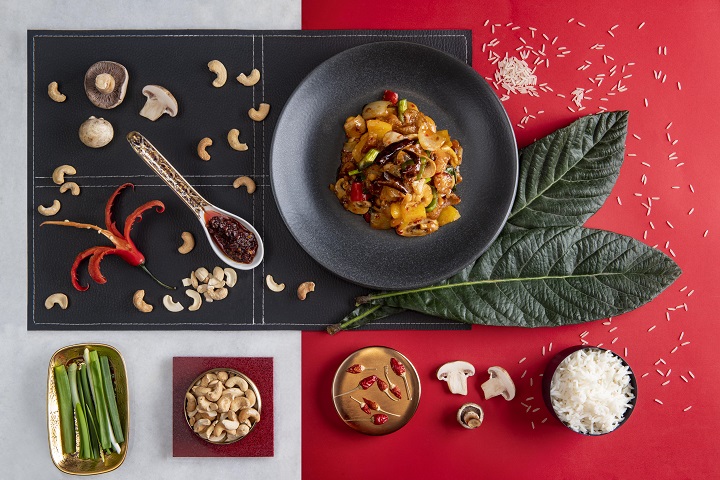 What specialty do you offer to customers?
K. S. : Thai Box will offer independent, fresh Thai food through a carefully curated and developed range of traditional Thai meals with a twist, in a smart, luxury environment and atmosphere. The business will have a strong emphasis on handmade and homemade products, with a mix of locally sourced and mixing with importing authentic Thai ingredients, made according to Thai Box's secret, signature recipes. The menu offers a focused, yet varied range of traditional and contemporary dishes made with fresh and natural ingredients, and Thai Box has a strong commitment to sustainability and a responsible approach to the environment, ensuring that they know exactly where their ingredients come from. Thai Box's philosophy will be to continually improve their menu by revisiting products, recipes, suppliers, systems and procedures, and embracing new dishes, ingredients and concepts.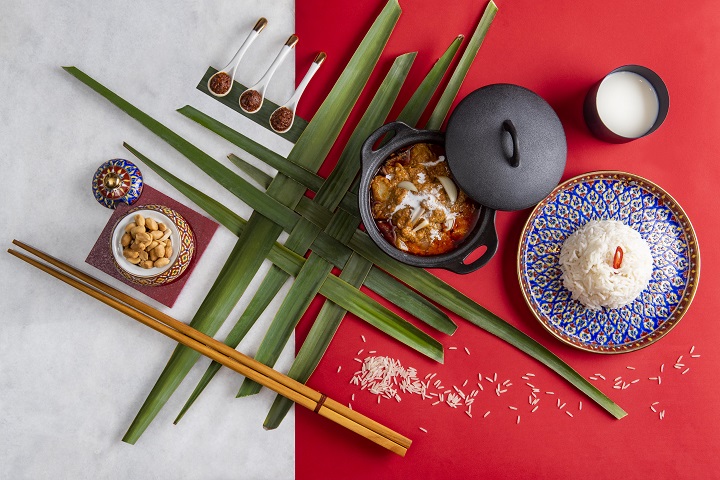 And what about  innovative, etc. dishes in your menu?
K. S. : As our ingredients are imported, we are able to provide the most diverse and tasty dishes of the Thai culinary world that this country never tasted before. Another main difference is 90% of our dishes can be customized and changed to become vegetarian/vegan friendly using tofu and vegetables to cook instead of meat. Confirming with the import officers, we are the first to ever import and register the ingredients in Georgia. Our popular dishes are our Pad Thai, Green curry, Tum yum, fried shrimp balls and our twist of Tom yum Pasta and Stir fry green curry glass noodle. As we import the ingredients, all the dishes will be different from what you can taste at any restaurant here but it is safe to say that we brought Thailand to you.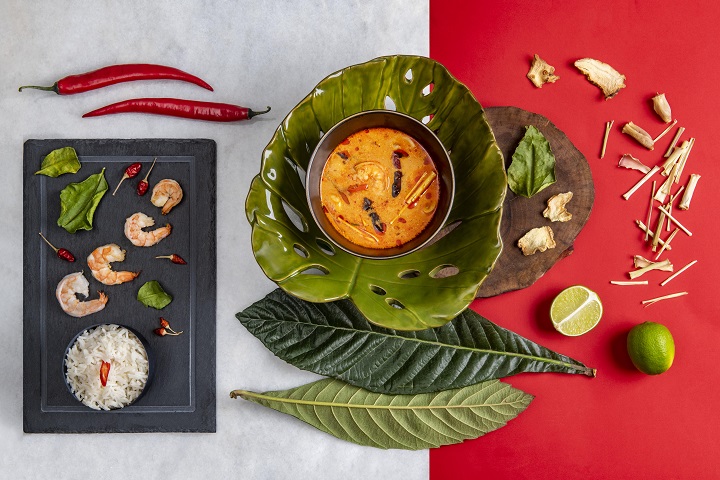 Who are the chefs of "Thai Box"?
K. S. : We have three main Thai chefs in Tbilisi that control and make sure all the quality of our food is consistent. All of them are traditionally trained and certified by various Culinary schools and have worked in 5 Star hotels to fine dining restaurants. Thai Box has also employed a Senior Advisor, Mr Choawalit Yimprasert who is acting as a Consultant for the company. Chef Choawalit is an experienced and renowned Chef based in Thailand who has worked at senior management level in a number of major food companies, including Unilever in Thailand, where he is currently Executive Sous Chef. "Good ingredients are the bedrock of cooking and perfecting dishes". This has been Chef Chaowalit's firm belief throughout his professional life, and was what led him to become a chef. He began his professional life by working at the Sheraton Chiang Mai Hotel. He went through training for about a year before going to South Korea, USA and China for several years to gain more experience.
Asian cuisine is extremely competitive. What special service do you offer to customers? What distinguishes the "Thai Box" from competitors?
K. S. : It is very simple to distinguish Thai box from other restaurants and it is as follow: Our chefs are traditionally trained in Thai culinary for over 30 years.  We import all ingredients necessary from Thailand which all produce are highest quality for exportation to make dining experience as authentic and pleasant as possible. Thai Box will have a commitment to Eco-Friendly and zero-waste practices. This will involve utilizing every part of an ingredient, including all of the vegetables to make stock that other restaurants may throw away, and bones from meat to make broth and to maximize flavor. We are able to guarantee 20 minutes delivery time as we have a very good system in all sectors of the company from purchasing, preparation and chef.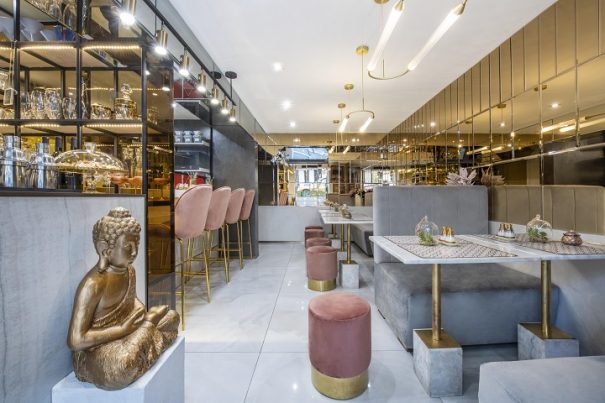 As for prices, do you have specific prices?
K. S. : We are categorized as a one to two dollar emoji sign on delivery systems which means our restaurant is affordable price starting from 11 GEL and averaging 15 GEL for all noodle and stir fry dishes.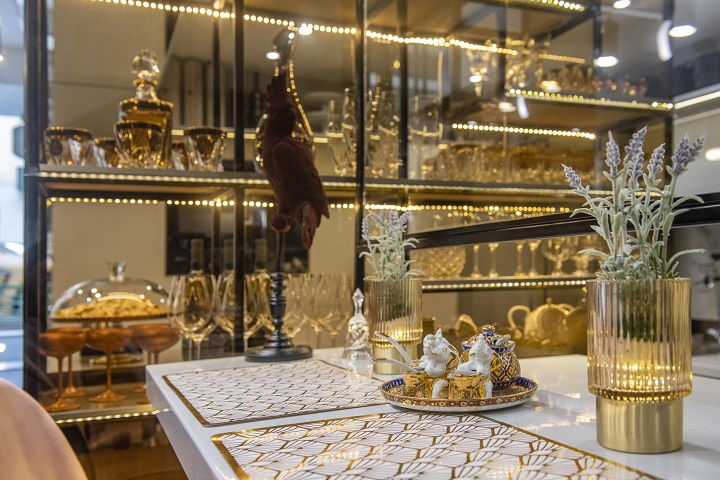 Now there is an emergency situation in the country. What do you offer to customers? 
K. S. : What we offer to our customers is assurance and reliability that we will make sure all healthcare procedures and hygiene standards are exceeded as we understand customers' health is Thai box priority. We had adapted and been following all regulations set by the government and function normally with the same delivery time throughout these COVID-19 hard times.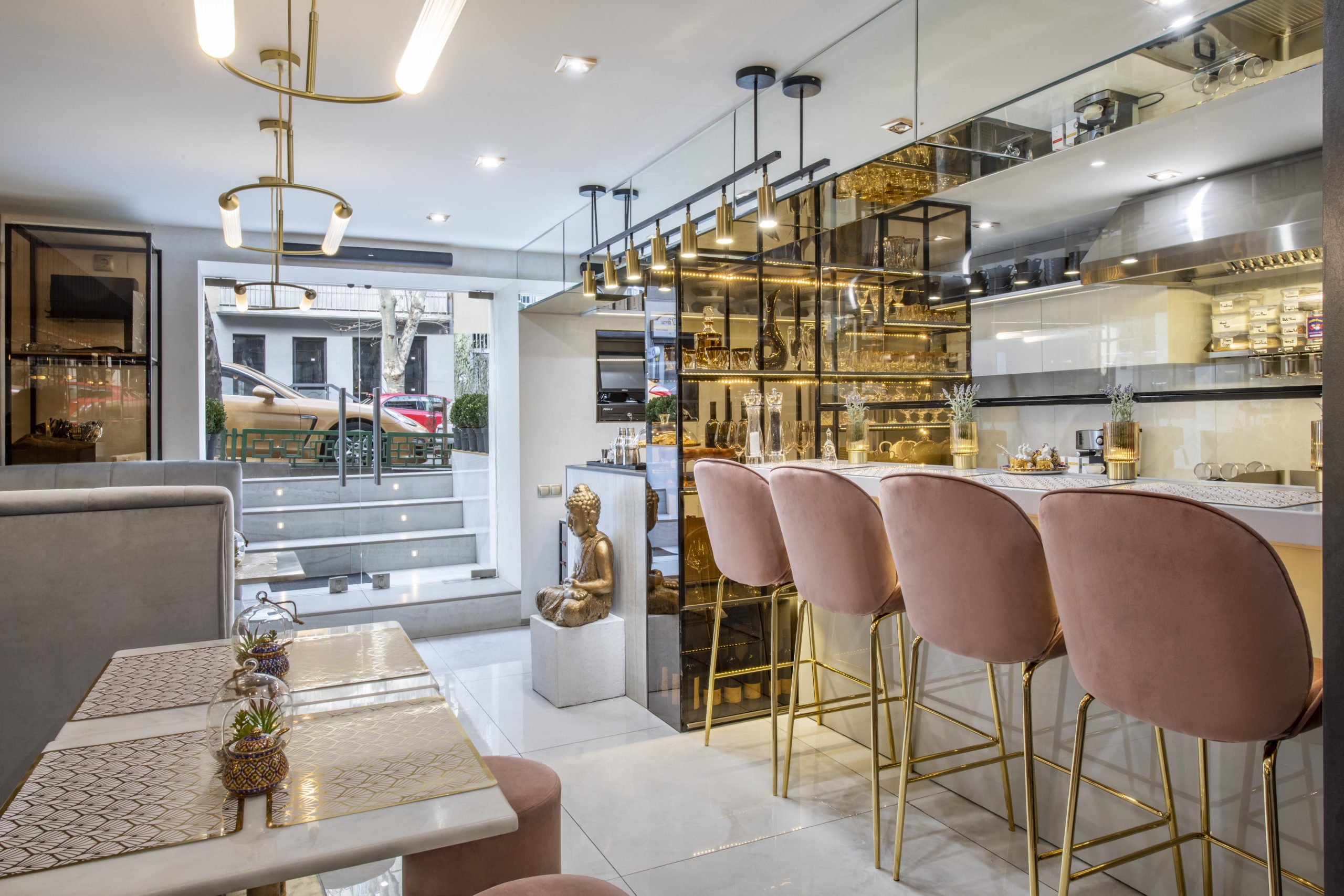 How do you operate now? Is your service demanded now?
K. S. : We are operating under 3 people in the restaurant and preparing all the ingredients in our Head quarter to save time and make sure dishes are kept under 20 minutes delivery time considering the delivery partner does not come late due to any circumstances and reasons.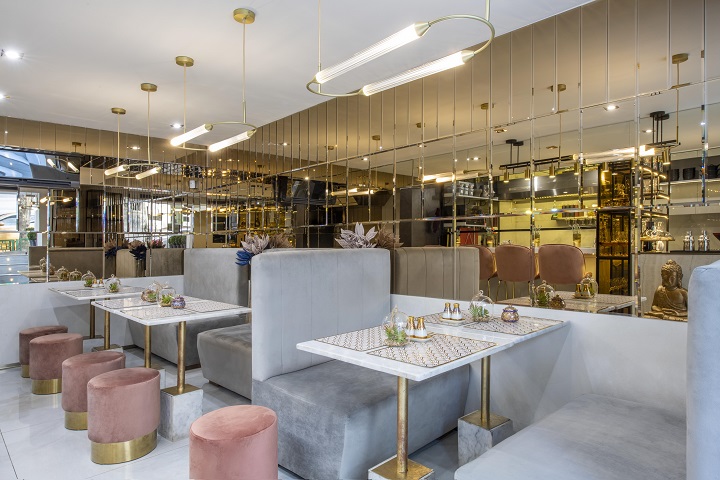 Tell us about your future plans? 
K. S. : We are opening our second branch in Gldani which will be completed by the end of May. Our Company's priority is to always provide consistency and quality, alongside high standards, not only to create and reinforce the overall Thai Box brand, but also to ensure that all guests have the same, consistent dining experience, each and every time. We are also discussing and setting up our international network way for the brand to establish itself in other locations, including United Kingdom, China, Germany, Russia, Turkey, Singapore and many more where a huge and receptive market is waiting to be served. Thai Box will emerge as an entrepreneurial, customer-focussed organisation with growth at its cornerstone, committed to growing both the business and brand.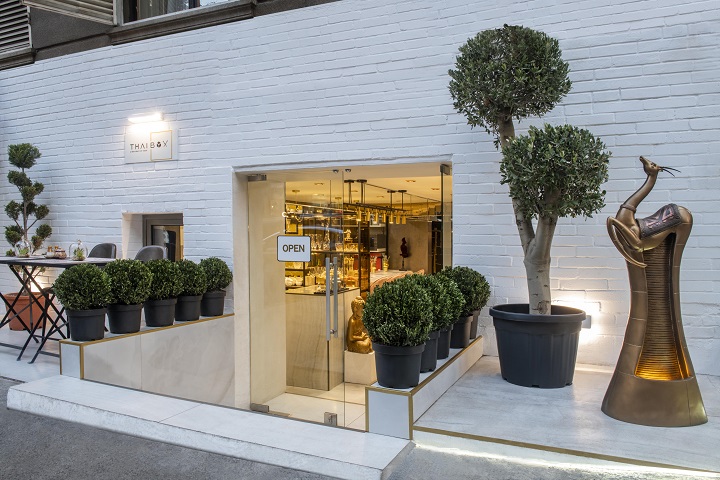 [R]